Coil Springs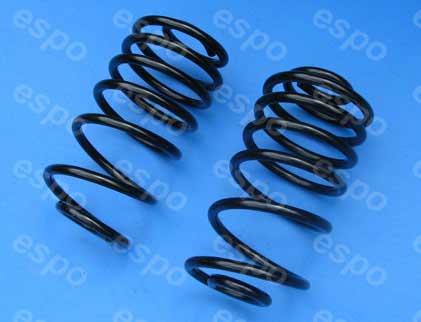 Our coil springs are US made, matched pairs made to restore both the ride height and ride quality that your vehicle had when it was new.

We sell standard and heavy duty rates, lift and lowering springs for most cars and trucks.

To give you a price or if you are ordering we need to know make, model, year, engine size and body style to get correct spring. If a cargo/variable rate spring is available for the rear we usually sell these instead of the constant rate. The cargo coil is a better design and acts as a standard duty or heavy duty when loaded. If you wish the constant rate, please specify.

Most coils range from $60 to $130 for the matched pair. Email laura@springsnthings.com, call or text (570) 672-9413 or LiveChat for prices for your vehicle. If you send your zip code I can give you a total and a secure link for payment if you decide to order. Most coils ship within 1-3 days.


Other products: